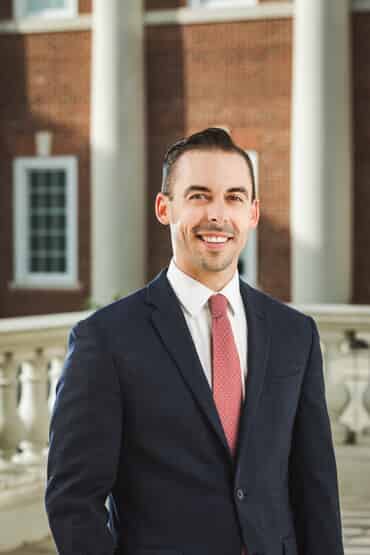 After suffering injuries in a car accident, many people find themselves puzzled concerning who will pay their medical bills and whether they should use their health insurance. This confusion is understandable. The last thing you want to worry about after an auto accident, especially one caused by someone else's negligence, is whether your health insurance covers your injuries. In this blog, we will discuss the various ways in which you can obtain treatment for your car accident-related injuries and why it's important to use your health insurance.
SHOULD I USE MY OWN HEALTH INSURANCE AFTER BEING INJURED IN AN AUTO ACCIDENT IN VIRGINIA?
Yes, you should use your personal health insurance to cover the costs of medical treatment after an accident. While many people believe that it's unfair that they must use their own health insurance when the injuries were caused by someone else's negligence, you should always use your health insurance when you are being treated for an accident-related injury. There are several reasons why it is important to use your health insurance, such as:
Car insurance companies do not pay your medical bills directly. If you use your health insurance, you can receive compensation for your medical expenses later and avoid negatively impacting your credit. Car insurance companies will pay you directly through a settlement, which could take quite some time to receive. During that period, your unpaid bills can go into collections, possibly affecting your credit rating, which affects your ability to get loans, secure better interest rates, and more.
Your financial recovery from a settlement could be larger when you use your health insurance to pay your medical bills. If you use health insurance to cover your medical expenses after a car accident, you can maximize the amount of compensation you receive after your claim is settled. Most accident-related medical bills must be paid from your settlement proceeds. When your health insurance makes payments on your accident-related medical bills at their discounted rate, you reduce the amount of money needed to pay the bills, thereby increasing the amount of compensation you receive at the conclusion of your claim. Conversely, if you were to have to pay the medical provider directly, you would be paying 100% of the bill and not have the benefit of the health insurance company's discount. So even though in most cases the health insurance companies are entitled to reimbursement after a personal injury case settles, you can end up with more in your pocket in the end when you use your health insurance. Additionally, many personal injury law firms can negotiate reductions in your medical bills, putting more of the settlement proceeds in your hands.
Using your health insurance will also keep your out-of-pocket expenses at a minimum. You will likely only have to worry about covering the costs of your copay(s) and/or deductible for your treatment. You will still be entitled to compensation from the at-fault driver for these upfront expenses but using your health insurance saves you from paying the large amounts out of your own wallet.
CAN I GET TREATMENT AFTER A CAR CRASH IF I DON'T HAVE ANY INSURANCE?
Even if you don't have health insurance coverage, you may be able to cover your expenses in the event you've purchased MedPay through your car insurance company. Even if you do not have health insurance or MedPay, it is still important to get any needed medical treatment.
After a car accident, you can suffer from lacerations, soft tissue injuries, traumatic brain injuries, and other serious injuries. Some injuries may need further treatment and it is important to get treated properly so that you fully recover. You can get medical treatment after an accident without insurance, and you have the following options to cover your expenses.
Some medical providers will postpone billing patients until a car insurance claim or injury lawsuit is resolved.
If you are still billed, in some cases, you can apply for Medicaid. If you qualify, they may pay for your past bills, and will cover your future medical expenses.
As a last resort, you may sign an assignment of benefits, which allows the healthcare provider to offer you treatment and serves as an agreement that your settlement award will cover your expenses. If you do consider signing an assignment of benefits, you should consult with an attorney first.
SUFFERED INJURIES IN CAR ACCIDENT? CONTACT OUR VIRGINIA ACCIDENT ATTORNEYS.
If you've been injured in a car crash or other accident, you may be entitled to compensation for your medical bills, lost wages, and your pain, suffering, and inconvenience. At Huffman & Huffman Brothers-in-Law, our qualified attorneys are here to help. We have over 150 years of combined experience fighting for the rights of injury victims, and once you retain our firm, we can:
Offer you sound legal counsel.
Help ensure you understand your legal rights and options.
Guide you through the entire legal process (with your health insurance, auto insurance, and if applicable, a lawsuit).
Calculate the damages you are owed.
Fight for your right to full and fair compensation.
Oftentimes, insurance companies may try to offer people lowball settlement offers or may make it difficult for people to receive the compensation they are owed. Our team can help ensure that you are not taken advantage of and stuck paying for long-lasting medical issues.
You don't have to handle the aftermath of an accident caused by another person's carelessness alone. Schedule a free case consultation with our team today by calling 757-525-9820 or reaching out online.
Relative Posts
5 SUMMER SAFETY TIPS FOR FAMILIES

​School is out and summer is officially here! That means it's time for beach outings, swimming pools, bike rides, playground visits, vacations, outdoor adventures, and more! The summer months are typically more laid back, which isn't necessarily a good thing when it comes to safety. Injuries among children increase dramatically in the months of May–August...

View Article

TOP 10 BICYCLE SAFETY TIPS

Many people, adults and children, use bicycles for transportation and exercise. Oftentimes, those riding a bike are sharing the road with other vehicles, and it is important to keep in mind (and remind your children!) ways to stay safe out on the road. May is National Bicycle Safety Awareness Month, so it's a perfect time...

View Article

HOW NOT TO BE HIT BY A CAR PART II

Sharing the road with cars can be an easy and pleasant experience, but it also carries risk. When accidents occur, we're here to guide and support you. In Part II of our bicycle safety series, we're equipping you with more tips to avoid being hit and how to be a safe and savvy cyclist. 6....

View Article