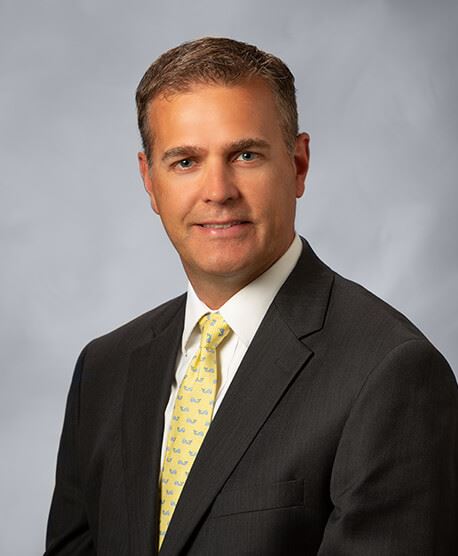 It is no surprise that teen drivers account for more auto accidents than any other age group, which of course causes parents and caregivers everywhere a lot of anxiety. Even if you feel that your child is a safe driver, knowing that they are driving among other drivers that may not be following the rules of the road can be just as nerve wracking. Helping to educate your young driver as well as setting rules and expectations are key to keep your child safe while enjoying their newfound freedom on the road.
I can proudly say that I am the parent of a teenage driver, who has thankfully been a safe driver so far. However, that did come at the expense of many rattled nerves in the learning phase, and a few more once he began driving on his own. I also have two up-and-coming teen drivers in the next few years so I can only hope for the same with them. I can say as parents, my wife and I still worry when our teenage driver is on the road, not as much about his ability to drive, but more about his ability to react to other drivers that may not be as respectful of the rules of the road or others.
October 17-23, 2021 is National Teen Driver Safety Week, a week dedicated to raising awareness and seeking solutions to prevent teen injuries and deaths on the road. This week (and every week!) is a great time to have a conversation with your teen and revisit rules while they are driving. It is also a good time to discuss any circumstances that your teen has already encountered related to driving and discuss how they handled the situation or could have handled it differently. This may include drinking and driving, street racing, distractions, passengers in the car, cell phones, road rage, vehicle modifications, the ability to see and hear things around them, and consequences, both legal and physical.
According to the Centers for Disease Control and Prevention (CDC), car accidents are the second-leading cause of death among teenagers in the United States. In 2019 alone, nearly 2,400 teens between the ages of 13 and 19 years old were killed and approximately 258,000 were sent to emergency rooms for injuries stemming from traffic collisions.
Common factors that put teenage drivers at risk
Alcohol use – Although alcohol consumption is illegal for anyone under 21 years of age, drinking is still popular among high school and college students. Since the intoxicating effects of alcohol significantly impair teenagers more than adults, teen drivers have a much higher risk of being involved in a collision compared to older drivers with the same blood alcohol content (BAC) levels.
Drug Use – Drugs of any kind can also cause impairments in driving, from prescription or over-the-counter drugs that can cause drowsiness to illicit drugs that that can have severe mind-altering effects. With the widespread use and acceptance of marijuana, the prevalence of drivers under the influence of THC while driving has increased. According to the National Institute on Drug Abuse, multiple studies have shown that drivers with THC in their blood have shown a higher incidence of accidents. Even worse, many drivers combine both marijuana and alcohol.
Distracted driving – From texting others to using social media, teenagers are constantly on their cell phones. Unfortunately, using a cell phone while driving is one of the leading causes of car accidents involving teens. Another common distraction is other teen passengers, especially when all occupants are engaged in a lively conversation. Any type of distraction can take your eyes away from the road, your hands away from the steering wheel, and your mind away from the primary task of driving safely.
Inexperience – Newly licensed teens are at risk of being involved in a car accident during the first few years of having their driving privileges. Teens are not as likely to recognize or account for hazardous conditions compared to older drivers. They are less likely to know what to do when conditions change, including other drivers' sudden actions, lane or signage alterations, unusual weather conditions, or even vehicle problems.
Speeding – Teens are more likely than older drivers to speed, tailgate, and drive in a reckless manner. Not only can speed increase the risk of getting into an accident because it lessens the time to react, it can also cause greater harm to the driver, passengers, or other drivers or pedestrians around them.
Not using seal belts – Teens have the lowest rates of seatbelt use. More than 43 percent of high school students in the U.S. did not always wear a seat belt while riding in a car in 2019.
Driving at night and during the weekends – In 2019, 40 percent of fatal car accidents involving teens between 13 and 19 years old occurred from 9 PM until 6 AM, while 52 percent happened on Friday, Saturday, and Sunday. Even if your teen is driving safely and not under the influence at these hours, keep in mind that there are a higher number of impaired drivers on the road with your teen driver.
What can you do to help keep your teen driver safe?
As parents and caregivers, we have a responsibility to ensure that our young drivers have the tools and knowledge necessary to keep themselves and others safe on the road. We must constantly remind our teen drivers to avoid using their cell phones while behind the wheel, avoid speeding, be responsible for their passengers if allowed, and always buckle up.
Educate your teen that driving is not a right but a privilege. It is the parent's responsibility to make sure their young driver respects that privilege, even if it means having to suspend that privilege until they appreciate it. It could make the difference in keeping them and other drivers safe.
Consider having your teen sign a new driver agreement like the one found on the National Safety Council's site to ensure both you and your teen driver are on the same page when it comes to the rules and expectations.
Most importantly, you as a parent should be a good example for your teen and always practice safe driving habits.
What to do if your teen has been injured in a car crash?
A crash involving a teen driver does not always mean the inexperienced driver was the one at fault. However, the lack of your teen's experience, their age, and even nervousness and anxiety can be used against them or be taken advantage of. Make sure they contact the police from the scene if at all possible so that the accident is documented properly, and the correct information is exchanged. If your teen has been injured in a car crash through no fault of their own, you don't have to navigate the aftermath alone. It is very important that you and your teen get legal advice immediately following the incident. We encourage you to contact our auto accident attorneys at Huffman & Huffman for a free consultation. Let us walk you through the process and handle the insurance companies while you focus on caring for your child. We are here to use our expertise to get the help and compensation you and your family deserve, and not get taken advantage of by the insurance companies. Let our family help your family!
All you need to do is call us at (757) 599-6050 or send us a message online – we are available to talk 24 hours a day. With offices in Newport News and Virginia Beach, we serve clients all over Hampton Roads and the surrounding areas.
Categories
Relative Posts
What Should I Do If I'm Offered a Settlement by the Insurance Company?

Accidents can throw a person's life into chaos, especially severe ones. The aftermath of devastating injuries resulting from someone else's negligence will include hospital and medical treatment bills as well as possible financial strain from being out of work. When you are injured in an accident and require medical treatment, the at-fault party's insurance company may...

View Article

New Uninsured Motorist Insurance Law Change: What Virginia Drivers Need to Know

On July 1, 2023, a new law took effect that impacts new and renewed motor vehicle insurance policies in Virginia. Drivers should know how this law changes their uninsured motorist coverage and what to look out for when purchasing a new policy or renewing their current one to ensure they are protected.

View Article

Types of Damages in a Car Accident Claim

Lawyers often use the term "damages" when discussing car accident-related claims and cases. However, there isn't just one type of damage that can be pertinent to you if you've been in a car crash. Typically, three types of damage could apply economic damages, non-economic damages, and punitive damages. It's important to understand the makeup of...

View Article