Car accidents can change many aspects of daily living for short or long periods of time, and in some cases for years or even the rest of someone's life. Some victims suffer from significant injuries that sometimes require long-term medical treatment. If a settlement cannot be reached with the at-fault party's insurance company following your auto accident, your claim may have to be pursued through a lawsuit against the person who is responsible for the accident in order to receive the compensation you deserve.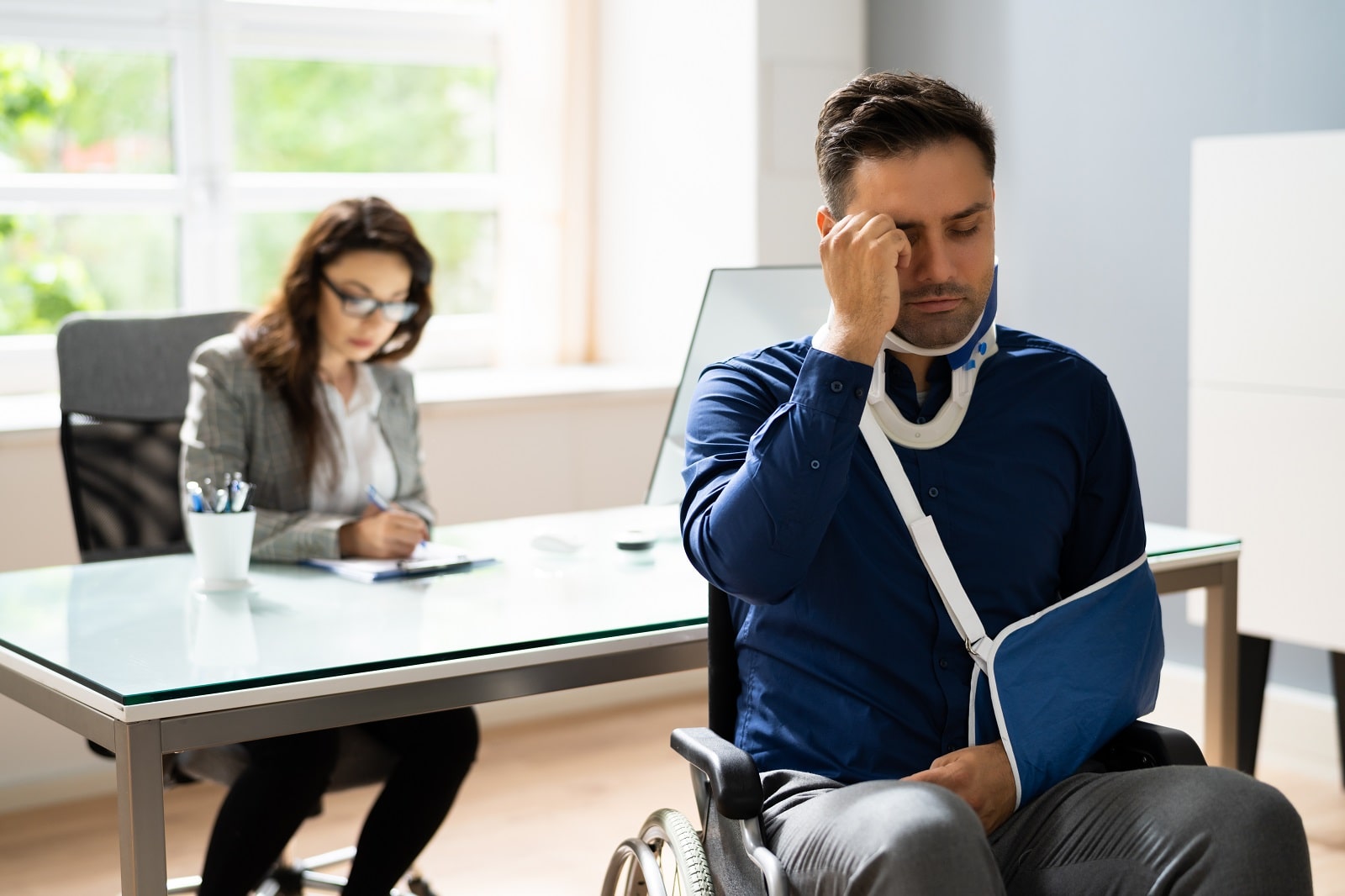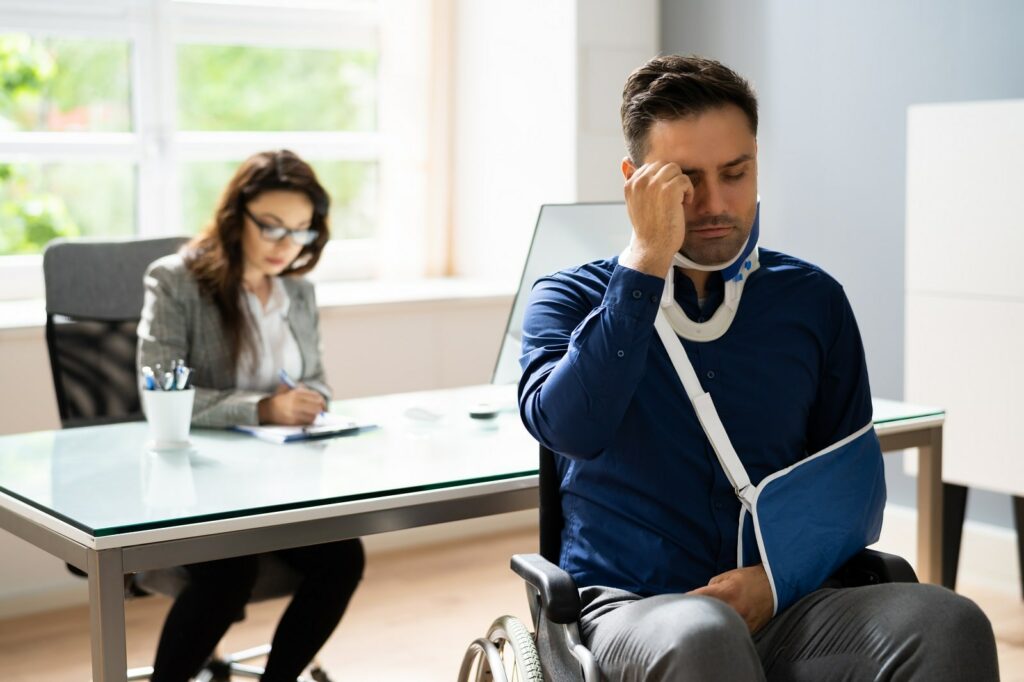 To better understand filing a lawsuit after a car accident, it is essential that you understand the personal injury claim process and what to expect throughout the duration of your claim. Each claim is truly unique and not all cases end up in the courtroom, so there is no way to determine how long it will take for your claim to reach a settlement or verdict. However, there is a general timeline that each claim follows.
Auto Accident Claim Timeline
The first part of your personal injury claim is the initial consultation. When you hire Huffman & Huffman, you will typically discuss the incident in which you were injured with one of our personal injury lawyers. Our attorney will discuss the various aspects of your accident with you, including:
How did the accident occur?
Who were the parties involved in the accident?
Who may be liable for causing the crash?
What injuries do you have?
What treatment have you received? 
Do you need any future treatment?
Are you losing any wages?
What insurance coverage may be available?
Our lawyers will then provide you with an assessment of your claim, discuss options, and advise you on how best to proceed.
Investigation and Case Review
If you have a personal injury claim and hire our firm, an investigation of your claim will occur to gather evidence of liability (fault), on your behalf. Our team can help obtain police reports, speak to witnesses, take photos at the crash site, and collect other pieces of evidence to ensure you have the best changes of a favorable outcome for your claim.
Our firm will also work with your medical providers to obtain medical bills and records, handle all communication with the insurance company for your injuries, identify insurance coverage to cover your injuries, and calculate your damages. As your lawyer team works to build your case, you can focus on your treatment, recovery, and trying to get back to normal life.
Demand and Negotiations
Once you are done treating for your injuries, we will use the evidence and information to create a demand package that tells the insurance company about your accident and your losses and damages caused by that accident. The demand package is then provided to the insurance company for review. In some cases, where treatment will be ongoing or permanent, your attorney may have to file a lawsuit because of the time constraints or provide a demand that incorporates continued treatment, injury, disability, permanency, etc.
Because insurance companies are in business to make a profit, they will work to minimize the amount of money they offer, if any at all, to compensate you for your injuries. Many times, after a demand package is submitted, the insurance company will come back with a low settlement offer or sometimes even a denial of the claim. If an offer is made, your Virginia personal injury attorney will advise you as to the amount and may then negotiate back and forth on your behalf to try and reach a settlement amount to ensure you are compensated fairly for your medical bills, lost wages, and pain, suffering, and inconvenience.
Filing a Lawsuit
If you and your attorney are not able to come to a settlement agreement with the insurance company, your claim may then enter the litigation process and a lawsuit will be filed to present your case to a judge or jury in the courtroom. Injury claims that go to trial can take significantly longer to resolve and require more resources than cases that are settled before trial. For this reason, filing a lawsuit sometimes prompts the insurance company to offer a better settlement amount. If no settlement is reached even after the lawsuit is filed, then your attorney will prepare your claim for trial.
What Happens Before and During a Trail?
Once a lawsuit is filed, the exact process will depend on which level of court your case is filed in. Generally, the case goes into a discovery phase where each party involved, and their legal representatives investigate each side of the claim. The discovery phase may involve additional questions being asked, documents requested, and depositions of all involved parties including witnesses. Depending on the level of the court, a trial date may be set early in the lawsuit process or later into the discovery phase. Sometimes, after some initial discovery, a case can go into mediation, a process where a third party (typically a retired judge) is brought in to help the parties try to reach an agreed to settlement. If no settlement is reached prior to the trial date, then the case will proceed to a trial. During a personal injury trial, all parties present their evidence, witnesses, and arguments. Once the closing arguments are made by the attorneys for the parties, the judge or jury will consider all the evidence and decide who is liable (at fault). If the plaintiff prevails on the issue of fault, then judge or the jury will also determine an award to compensate the plaintiff for their injuries, medical bills, lost wages, pain and suffering.
How Long Does a Car Accident Lawsuit Take?
There is no way to predict how long your car accident lawsuit  will take initially. Again, it will depend on the level of court, the venue you are in, and the case itself. Every person and case are different. However, lawsuits that can be settled out of court will generally provide you with compensation quicker than cases that must go to trial. Many times, certain incidents of trial, such as continuances, can cause a trial date to be delayed. 
In general, a personal injury case can take several months to several years to reach a settlement or verdict, depending on the injury and how complex the claim is. Larger accidents, especially those involving commercial truck accidents, could take years to reach settlement.
Injured in an Accident?
Our lawyers at Huffman & Huffman Brothers-in-Law will be able to help you better understand what you can expect during your personal injury claim process and what is involved should your claim need to go to the courtroom. Our team makes communication a priority to keep you updated and answer any questions that you may have along the way. If you have been injured by someone else's negligence, contact  Huffman & Huffman Virginia personal injury firm today to schedule a free initial consultation to get started on your case.
Categories
Relative Posts
Tips to Avoid Dog Bites

While dog owners have a legal responsibility for their pets, learning how to interact properly with dogs is essential these days. It is especially important to teach young children the best practices when around dogs as well. Knowing how to interact with dogs can help keep everyone safe and sound and allow you and those...

View Article

Contributory Negligence, Explained

When people think of the word "negligence," they may think of an action by another person that intentionally or unintentionally causes harm to someone else. Under the law, the person who causes damage is referred to as the tortfeasor, while the person harmed is known as the victim. But what happens when an accident victim...

View Article

How Huffman & Huffman Can Help You 

If your injuries are a result of another person's negligence, you may be interested in pursuing a personal injury accident claim. Unfortunately, filing an injury claim can be time-consuming and confusing. You may not know where to begin if you have never gone through a personal injury claims process. A knowledgeable legal team can help you...

View Article