If you have been seriously injured by another person's carelessness, you deserve to be fully compensated. Unfortunately, the insurance companies will do everything they can to protect their bottom line by offering less than you deserve for your medical expenses, lost wages, and pain, suffering, and inconvenience.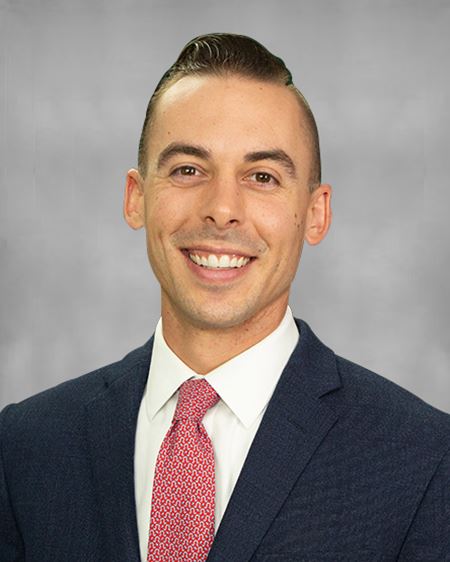 Like all legal cases, sufficient evidence is needed for the person at fault to be held legally responsible for their actions that caused harm or injury. It is important to start collecting evidence right away following an accident. Having the proper evidence can help you build a strong case against the person at fault and help ensure that you are fully compensated. This is especially true in the state of Virginia where contributory negligence comes in to play. The contributory negligence law prevents the injured person from being compensated if they were found even 1% at fault. Hiring a personal injury attorney not only helps take the burden off you to collect the needed evidence in your personal injury case, but they can also ensure that the evidence shows the at-fault party is 100% liable for the accident.
Here are five categories of evidence that are critical for a personal injury claim in Virginia:
Tangible evidence of the accident and injury
Physical evidence of the injury that you can see in person. This can include your damaged vehicle from a car accident, results of your injuries such as a scar, or the faulty product that caused harm.
Documentation

Medical records and bills
Medical records and bills are used as evidence that you did sustain an injury and will detail how much treating the injuries cost you. It is imperative that if you are injured in an accident to get seen by a doctor right away. The documentation of the treatment and injuries are a very important part of being able to get a client compensated for their out-of-pocket expenses.

Even if you are not seriously injured, it is important to see a doctor. Many times, after an accident, your adrenaline is going, and you may not feel the full effects of your injuries. Not only is it important for a doctor to evaluate the extent of your injuries for your health, but it is also the only way to get medical evidence needed in your personal injury case. When there is not a doctor visit, it creates the assumption that the person wasn't really hurt.
Police reports
If you are in an accident with injuries, always start by calling 911 if you are able. It is also important to have the police on the scene of an accident so that they can determine who was at fault and issue a ticket to the at-fault party. Having the police report as backup in your personal injury case is extremely important and helps ensure the at fault party does not try to place blame on you. At Huffman & Huffman, we help our clients obtain the police reports if they were not given the documentation at the scene of the car wreck.
Other documentation
Any other documentation that was provided such as an incident report from a store where a slip and fall or other injury occurred is needed for a strong personal injury case. The incident report is proof that the accident happened. It is also helpful to write down a narrative of the accident as soon as you can so that you don't forget any important details that may further strengthen your case.

Photos and videos
When you can't show the evidence in person – photos and videos are the next best thing! Photos and videos help to show exactly what the conditions were like that led to the accident such as a poorly maintained walkway that made you slip or a staircase with a missing or broken handrail. In a car accident situation, photos of your and the at fault drivers' vehicles after a crash, including the surrounding areas (side streets, road conditions, any skid marks, traffic signals, and signs) are extremely helpful. Having footage from dashcams, personal video recordings, or nearby security camera footage can also help you get the compensation you deserve.
Eyewitness testimonies and statements
In some cases, it is one person's word against another's in a personal injury case. If you were in any accident or situation where you were injured, witnesses are key – especially in situations where the accident is contested. If someone witnessed the incident, their testimony could be vital to your personal injury case. Witnesses mean that your claim is more trustworthy so getting contact information at the scene is important. Witnesses can be other drivers or pedestrians that witnessed a car crash, another shopper at a store where you experienced a slip and fall, or a neighbor that witnessed a dog bite attack.
Expert testimony
An expert witness can also back up your personal injury claim. This could be a doctor that can provide confirmation that your injuries were a result of an accident that you experienced or an expert that can back up your medical malpractice or wrongful death claim. Experts are also helpful in cases of a defective product. If an expert testimony is helpful to your case, a personal injury attorney can help obtain these experts to provide statements and documentation.
Need help with your personal injury?
Gathering evidence needed to support your personal injury claim is time consuming and may be difficult if you are recovering from serious injuries. Hiring a personal injury attorney at Huffman & Huffman Brothers-in-Law can take the burden off you to collect the needed items to ensure you are fully compensated. The team at Huffman & Huffman is here to guide you through the process and ensure that we have all the needed evidence to not only win your case but get you the highest compensation possible. Our expert personal injury attorney team has over 150 combined years of experience making sure that each claim is set up for success so that our clients get the money they deserve.
If you have been injured in a car crash, by a defective product, a dog bite, slip and fall at a local business, at a doctor or medical provider's office, or have a wrongful death case, contact the Brothers-in-Law today! All consultations are free. Our attorneys are here to speak with you about your situation and advise you on what to do next. The Huffman & Huffman investigation team will come to you at your home, place of employment, or wherever is most convenient for you to collect additional information and answer questions. Talk to us BEFORE you talk to the insurance companies. Let our family help your family.
Relative Posts
Civil Suits After a Car Accident: Seeking Compensation and Justice

Car accidents are a terrifying situation to find oneself in. The immediate situation needs to be processed and handled, but many car accident victims suffer anxiety and stress following the incident. Many victims require time to heal from their injuries, have medical bills to pay, and need to get their vehicle fixed as well as...

View Article

What Should I Do If I'm Offered a Settlement by the Insurance Company?

Accidents can throw a person's life into chaos, especially severe ones. The aftermath of devastating injuries resulting from someone else's negligence will include hospital and medical treatment bills as well as possible financial strain from being out of work. When you are injured in an accident and require medical treatment, the at-fault party's insurance company may...

View Article

New Uninsured Motorist Insurance Law Change: What Virginia Drivers Need to Know

On July 1, 2023, a new law took effect that impacts new and renewed motor vehicle insurance policies in Virginia. Drivers should know how this law changes their uninsured motorist coverage and what to look out for when purchasing a new policy or renewing their current one to ensure they are protected.

View Article