According to the Insurance Information Institute (iii.org), approximately 1 in 10 drivers in Virginia are uninsured, and it may be even higher. This means that you could easily be involved in a car accident with another driver that does not have auto insurance. You may also be involved in an accident with someone that does not have enough auto insurance, even if they have some coverage. So what can you do to protect yourself and your family?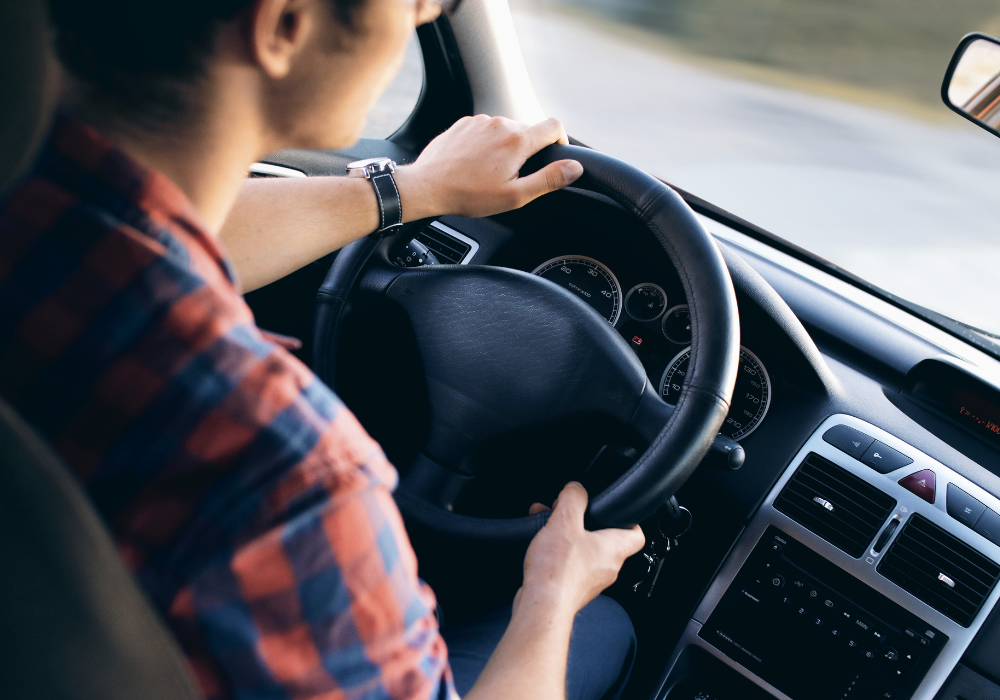 CAR INSURANCE REQUIREMENTS IN VIRGINIA
Currently under Virginia law, drivers must obtain at least the minimum auto insurance coverage, which includes:
$30,000 in bodily injury/death coverage (per person)
$60,000 in bodily injury/death coverage (per accident)
$20,000 in property damage coverage (per accident)
Remember, these are only the minimum limits! If the accident is your fault and the bills and expenses exceed your coverage limits, you may be personally responsible for the rest. On the other hand, if the accident is someone else's fault and your bills and expenses exceed the other drivers auto insurance, you may be stuck with any bills and expenses exceeding that amount of coverage you have. We unfortunately see this daily and charges for medical treatment and cost of vehicles are only getting more expensive.
HOW TO ENSURE YOU ARE FULLY PROTECTED
The insurance requirements we listed above are only the minimum liability requirements. That means that these coverage amounts only apply to damages that other people incur if you caused the accident. In other words, if the accident is your fault, you have no coverage for yourself or your vehicle.
Should you be injured in an accident caused by an uninsured or underinsured driver, you may also get stuck with the bills! It is very important that you get proper advice as to what coverage you need, and how much you should purchase. It's almost always in your best interest to get additional insurance coverage that exceeds the minimum amounts required. Our legal team suggests that you have $100,000 in liability coverage, which also provides you with the same amount of uninsured/underinsured coverage. Also, just because your car is older, does not mean you only need liability only coverage.
There are several different coverages, some of which are listed below, that are not required in Virginia, but that we recommend you consider adding to your policy:
Medical Expenses Coverage. This coverage will pay for some or all your incurred medical expenses* if you sustain injuries in an accident, regardless of who is at fault. (*This depends on the amount of coverage you purchase)
Collision Coverage. This coverage protects you if you end up damaging your own vehicle in an auto accident.
Auto Rental Coverage. This coverage will pay for your rental car, up to your limit, if you are at fault or if the at-fault driver's insurance company has decided not to pay initially.
Gap Insurance. If you purchase a car with financing and very little down payment, you will more than likely owe more than your car is worth for several years. If your vehicle is totaled in an accident, gap insurance makes up the difference between what you owe and the vehicle's value, up to the limit of your gap insurance.
WE ARE HERE TO HELP YOU
If you have questions about auto insurance coverage, give us a call! We are here to help ensure you are protected against the unexpected. Medical expenses can easily and quickly add up after an accident. Without proper or enough insurance coverage, you could be left with thousands of dollars in medical bills with your name on them, even if the other driver has auto insurance. On top of that, your financial situation could be drastically affected if you're out of work for a period of time following your accident.
If you've been injured in an accident at the fault of someone else, please contact our firm for advice and help as soon as possible after your accident. Obtaining legal advice about your potential claim is always free. Not obtaining advice could cost you thousands of dollars and a lot of stress. Some of the costliest mistakes people make with their claim are made right after the accident or relying on the insurance company for help. We understand just how important it is for you to obtain the proper compensation under the law, to pay for your damages, and get back on your feet. We will work hard on your behalf and handle your claim from start to finish so you can focus on getting better. Let our family help your family!
Contact Huffman & Huffman Brothers-in-Law, PLLC at (757) 599-6050 to schedule your free case evaluation.
Relative Posts
What Should I Do If I'm Offered a Settlement by the Insurance Company?

Accidents can throw a person's life into chaos, especially severe ones. The aftermath of devastating injuries resulting from someone else's negligence will include hospital and medical treatment bills as well as possible financial strain from being out of work. When you are injured in an accident and require medical treatment, the at-fault party's insurance company may...

View Article

New Uninsured Motorist Insurance Law Change: What Virginia Drivers Need to Know

On July 1, 2023, a new law took effect that impacts new and renewed motor vehicle insurance policies in Virginia. Drivers should know how this law changes their uninsured motorist coverage and what to look out for when purchasing a new policy or renewing their current one to ensure they are protected.

View Article

Types of Damages in a Car Accident Claim

Lawyers often use the term "damages" when discussing car accident-related claims and cases. However, there isn't just one type of damage that can be pertinent to you if you've been in a car crash. Typically, three types of damage could apply economic damages, non-economic damages, and punitive damages. It's important to understand the makeup of...

View Article