Families across the country are preparing plans for Thanksgiving Day celebrations, but it's important to remember that safety should remain a top priority. More than 36,000 people in the U.S. were treated for injuries at the emergency room on Thanksgiving Day in 2016.
While gatherings may be smaller than in previous years due to the ongoing coronavirus pandemic, you can bet that the same dangers will lurk in the most innocuous places. Here are some statistics you should know in order to take precautions to keep your family safe.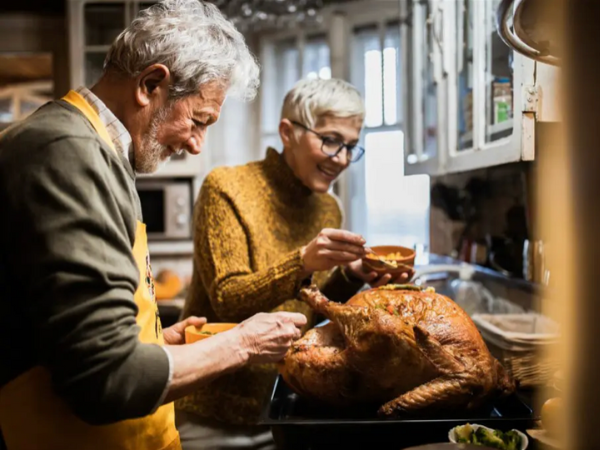 BURNS AND FIRES
More than 4,000 home fires occur every Thanksgiving due to electrical malfunctions and open flames.
There are three times more cooking-related home fires on Thanksgiving Day than average.
Two-thirds of cooking fires begin with the ignition of food, such as oil, fat, or grease.
Here are some ways that you can prevent fires and burns at your residence during the holidays:
Install fire alarms in every room.
Keep a close watch on flames.
Don't use fryers on wood decks.
Have a kid-free zone.
Heat oil slowly; it ignites quickly.
Keep a fire extinguisher.
CAR CRASHES
Thanksgiving Day is the deadliest holiday for car accidents.
The top three causes of Thanksgiving holiday car accidents include:
Impaired Driving. About 35% of Thanksgiving holiday traffic fatalities involve a drunk driver.
Congested Roads. There are more people traveling on the road, which can lead to rear-end accidents and road rage.
Drowsy Driving. Long travels and holiday road trips can lead to more fatigued drivers on the road.
If you or a loved one is injured in an accident this holiday season, learn more about your legal options by contacting Huffman & Huffman at (757) 599-6050. We offer free, no-obligation consultations.
Relative Posts
What Should I Do If I'm Offered a Settlement by the Insurance Company?

Accidents can throw a person's life into chaos, especially severe ones. The aftermath of devastating injuries resulting from someone else's negligence will include hospital and medical treatment bills as well as possible financial strain from being out of work. When you are injured in an accident and require medical treatment, the at-fault party's insurance company may...

View Article

New Uninsured Motorist Insurance Law Change: What Virginia Drivers Need to Know

On July 1, 2023, a new law took effect that impacts new and renewed motor vehicle insurance policies in Virginia. Drivers should know how this law changes their uninsured motorist coverage and what to look out for when purchasing a new policy or renewing their current one to ensure they are protected.

View Article

Types of Damages in a Car Accident Claim

Lawyers often use the term "damages" when discussing car accident-related claims and cases. However, there isn't just one type of damage that can be pertinent to you if you've been in a car crash. Typically, three types of damage could apply economic damages, non-economic damages, and punitive damages. It's important to understand the makeup of...

View Article