The winter months can present challenges for drivers in the form of snow, sleet, and ice. Unfortunately,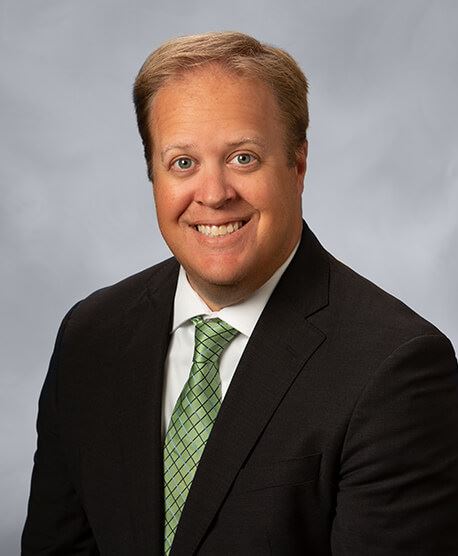 these hazardous conditions cause an increase in car accidents, many involving injuries and some even fatal. According to the US Department of Transportation, over 1,300 people are killed and more than 116,000 people are injured every year in car wrecks involving snow, ice, and sleet.
Staying home until roadways improve is the best way to stay safe. If that is not a possibility, here are six tips to help keep you and your passengers safe while navigating less-than-ideal road conditions.
Tip #1 – SLOW DOWN!
Snow and ice cause the roadways to be slippery, therefore harder for you to control your car. Posted speed limits are for ideal road conditions. It is advised to reduce your speed by half when driving on snow- or ice-covered roads to minimize chances of a possible car crash. Accelerate and decelerate slowly and avoid cruise control in wintry conditions. Allow yourself extra time to reach your destination so that you do not have the urge to drive too fast.
Tip #2 – Increase your following distance
The standard rule is to leave 3 – 4 seconds between you and the car in front of you. During winter weather, it is recommended that you increase your following distance to 8 – 10 seconds to allow more time should you need to stop suddenly to avoid a rear-end accident.
Tip #3 – Avoid skidding
Don't slam on your breaks to slow down. It is best practice to take your foot off the accelerator to slow down safely or to use your brakes gently if needed.
Should you find yourself skidding:
Lift your foot off the accelerator.
Keep both hands on the wheel.
Turn your steering wheel into the direction of the skid.
Pump your brakes gently unless you have anti-lock brakes. If you have anti-lock brakes, use steady pressure on the breaks.
If you lose control, do your best to steer towards an area that will cause less damage such as an open field or yard.
Tip #4 – Stay alert and avoid distractions
When road conditions are dangerous, it is even more vital that you stay alert and avoid any distractions such as using your mobile device, eating while driving, engaging in lively discussions, and listening to loud music. Distractions can shorten your reaction time to avoid a potential vehicle accident.
Tip #5 – Prepare your vehicle
During the winter months, it is a good idea to keep your car stocked with needed supplies such as cold weather gear, extra food and water, blankets, ice scrapper, flashlight, medications, and more.
Be sure to also ensure your car is prepared to handle the change in conditions.
Make sure your tires are properly inflated and do not need to be replaced.
Keep at least a half tank of gas in your vehicle.
Ensure your wiper blades are in good condition and your windshield washer fluid is full.
Make sure your battery is working properly as they are less efficient in cold weather.
Before you hit the road, remove all snow and ice from your car. Snow and ice on your vehicle can not only obstruct your ability to see properly but it can also fall off while driving, causing other vehicles to potentially wreck.
Tip #6 – WEAR YOUR SEATBELT!
It may seem like a given, but ALWAYS wear your safety belt, especially in less-than-ideal road conditions. Wearing your seatbelt is a law for a reason – it saves lives and helps reduce your injuries should you be involved in a car accident.
Injured in a car crash during winter weather?
If the unfortunate accident happens and you have been injured through no fault of your own, contact Huffman & Huffman Brothers-in-Law for advice and help as soon as possible after your accident. Obtaining legal advice about your potential claim is always free. Not obtaining counsel could cost you thousands of dollars and a lot of stress. Some of the costliest mistakes people make with their claim are made right after the accident or relying on the insurance company for help. Let us do the heavy lifting and help you navigate these challenging times so that you can focus on recovery.
Contact Huffman & Huffman Brothers-in-Law, PLLC at (757) 599-6050 to schedule your free case evaluation. We have offices in Newport News and Virginia Beach, and we are happy to come to meet with you at your home or wherever is most convenient for you. We serve clients in Hampton Roads and all over Virginia.
Categories
Relative Posts
RAISE YOUR AWARENESS ABOUT DISTRACTED DRIVING

Distracted driving is one of the fastest growing safety issues on the road today. Every day, thousands of people are injured in distracted driving accidents. It only takes a few seconds of taking your eyes off the road for an unfortunate accident to happen. According to the National Highway Traffic Safety Administration, over 3,142 people were...

View Article

Teen Driver Risk Factors

Becoming a licensed driver is a significant event in any teen's life. Unfortunately, it can be terrifying for parents and caregivers. Driving is an enormous responsibility, and it is a task that requires quick decision-making. The reality is that teens are more likely to be in car accidents because of their lack of driving experience....

View Article

Safety Tips for Drivers & Pedestrians

More than 125 pedestrians were fatally injured due to motor vehicle accidents in 2021 in the state of Virginia. The total figure of pedestrian fatalities and injuries continues to increase yearly, despite the strict laws and regulations we have in place. Pedestrians and motorists must engage in safe practices while sharing the road to decrease...

View Article