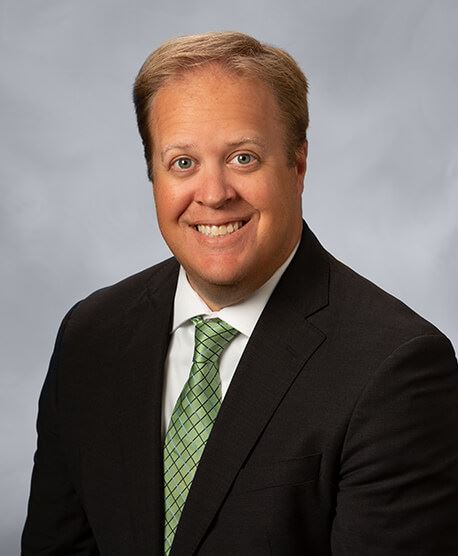 One thing that all parents and caregivers have in common is the desire to keep their children as safe as possible. As the father to two young children, their safety and well-being is always foremost in my mind. This is especially true when we are riding in a vehicle.
Child Passenger Safety Week is September 19 – 25, so I thought it would be a perfect time to share some tips, statistics, and resources that you can use to keep your kids safe while riding in your vehicle.
CHILD PASSENGER SAFETY STATISTICS
Did you know that every 25 seconds, a child under the age of 14 is involved in a crash? Every day, approximately 2 children under 13 are killed and 374 are injured. In 2019, a total of 608 children 12 and younger were killed in traffic crashes, more than 97,000 were injured, and as many as 33% of those children were riding in the car unrestrained. Car seats reduce an infant's risk of fatal injury by 71%, so using car seats, boosters, and seat belts properly can prevent child injuries and death.
CHILD PASSENGER SAFETY LAWS
For the past 30 years, all 50 states, the District of Columbia, and all U.S. territories have had laws requiring children to be secured in the appropriate car seats or booster seats for their ages and sizes while riding in a vehicle. As of July 1, 2019, Virginia law requires children to ride in rear-facing safety seats for the first 2 years of their lives – or until they meet the minimum weight limit for a forward-facing safety seat (at least 20 pounds).
The American Academy of Pediatrics (AAP) and the National Highway Traffic Safety Administration (NHTSA) advise parents to keep children in rear-facing safety seats for as long as the manufacturer allows, which can be as high as 40-50 pounds for newer seats.
Under Virginia law, children must ride in safety seats until they are 8 years old and should remain in the back seat of the vehicle, if available. When children ride in the front seat, the passenger air bag must be deactivated. After age 8, the child can legally ride in the front seat or back seat using an adult seatbelt, but the Centers for Diseases Control and Prevention (CDC) recommends buckling all children aged 12 and under in the back seat.
CHOOSING THE RIGHT CHILD SAFETY SEAT
Use your child's age, weight, and height to choose the proper child safety seat, and make sure your seat has not passed its expiration date or been in an accident. Infants and young children should ride in a rear-facing car seat, toddlers should ride in a forward-facing safety seat with a 5-point harness, and older children who have outgrown their front-facing car seat should ride in a booster seat.
Some seats are designed to convert from rear-facing to front-facing, and others are all-in-one seats. To use an adult seat belt, children must be at least 4 feet 9 inches tall and at least 8 years of age.
The NHTSA has a tool that can help you find and compare car seats using your child's date of birth, height, and weight. Once you purchase a car seat, register it, and sign up for recall notices to ensure you receive important safety updates.
INSTALLING YOUR CHILD SAFETY SEAT AND PROPER RESTRAINTS
Whether your child uses a rear-facing safety seat or an adult seatbelt with a booster, be sure to install restraints properly. Tight straps do more than just keep a child snug in the car seat! For harness straps, the shoulder straps should start slightly BELOW the child's shoulders on rear-facing car seats and start slightly ABOVE the shoulders for forward-facing seats. The chest clip should always be positioned right at the child's armpits. For boosters, the adult seatbelt should lie snugly across the shoulder and chest and snugly across the upper thighs.
To install a car seat properly, you will need to know about vehicle parts and seat parts. The NHTSA and Safe Kids Worldwide provide explanations and instructional videos, and you can even ask an expert for help.
Anyone who drives young children in the car – including parents and grandparents – should know how to handle and install child safety seats properly. You can find events, inspection stations, and nationally certified Child Passenger Safety Technicians (CPST) across the United States. You can also check with your local fire department to see if they have staff that is trained to help assist in checking that your child safety seat is properly installed.
WHAT HAPPENS TO CHILDREN IN CAR ACCIDENTS?
In 2017, restraint use saved the lives of 325 children aged 4 and younger. Car seats reduce the risk of injury by 71 to 82%, and booster seats reduce the risk of injury by 45%.
Still, car accidents are traumatic events that can lead to serious injuries, especially for young children. If you or your child has been harmed by someone else's carelessness, you may be entitled to compensation for medical bills, missed wages, and more.
You do not have to face the aftermath of a car crash alone. Instead, call Huffman & Huffman Brothers-in-Law, P.L.L.C. and learn about your rights and legal options during a free consultation. We have been helping families like yours since 1973, and we are ready to help you too.
All you need to do is call us at (757) 599-6050 or send us a message online – we are available to talk 24 hours a day. With offices in Newport News and Virginia Beach, we serve clients all over Hampton Roads and the surrounding areas.
Categories
Relative Posts
5 SUMMER SAFETY TIPS FOR FAMILIES

​School is out and summer is officially here! That means it's time for beach outings, swimming pools, bike rides, playground visits, vacations, outdoor adventures, and more! The summer months are typically more laid back, which isn't necessarily a good thing when it comes to safety. Injuries among children increase dramatically in the months of May–August...

View Article

WHAT ARE THE SIGNS OF DROWNING?

Now that we are in the dog days of summer, many children and families across Hampton Roads are hitting the beaches, pools, and waterparks stay cool. Waterplay may be a great way to cool off, but it is also important that you take appropriate safety precautions, including knowing the warning signs of drowning. 10 TELLTALE...

View Article

COMMON INJURIES SUSTAINED BY CHILDREN DURING THE SUMMER MONTHS

With the pandemic mostly behind us and summer here, families everywhere are excited to get outside to enjoy their time together. Summer months are typically more carefree, but parents and caregivers should not let their guard down as children are more likely to be injured during this time. From putting on sunscreen (almost an impossible...

View Article