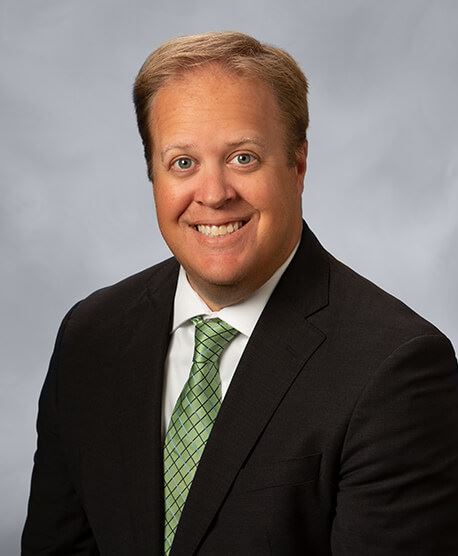 The summer has flown by and that means it's almost back to school time! As kids and teens across Hampton Roads are starting to get ready for in-person learning after more than a year of being mostly virtual, now is a good time for everyone to get a refresher on the hazards that can arise around school zones. Below are some essential tips that everyone should keep in mind to make safety a top priority. If you are a parent, be sure to share these tips with your children too!
DRIVING AROUND SCHOOL ZONES
When driving through a school zone, always remember that you will be sharing the road with school buses, bicycle riders, and small pedestrians. As a motorist, remember that you have the primary responsibility to prevent colliding with others on two wheels or two feet! This is especially true when driving around school zones during peak drop-off and pick-up times.
With that said, here is how you can drive with extra caution in these areas:
Turn down the radio so that you can listen to everything going on around you.
Pay attention to and respect the school crossing guard.
Eliminate distractions in school zones, especially cell phones.
In Virginia, the posted speed limit for school zones is generally 25 miles per hour.
Never rev or honk your horn at pedestrians, even if you have the right-of-way.
Never pass another vehicle that is stopped for pedestrians.
Stay alert, as children are unpredictable and may dart out in the road unexpectedly.
CAUTION AROUND SCHOOL BUSES
According to research done by the National Safety Council (NSC), most of the children who lose their lives in bus-related incidents are walking and are between 4 to 7 years old. These incidents account for children either being hit directly by buses or being hit by motorists who are illegally passing stopped buses. Here are a few precautions to prevent accidents around school buses:
Know that it's illegal in Virginia to pass a bus that's stopped to load or unload children.
If you're driving behind a bus, increase your stopping distance and reduce your speed.
Stay alert for flashing lights on a bus, which signals an impending stop.
Unfortunately, we have handled cases where a child has run in front of a bus and been hit by a passing vehicle. Kids have a false sense of safety when exiting a bus and sometimes forget to look both ways. Remind your kids to look both ways when exiting a bus!
WALKING TO SCHOOL
Statistics from the Centers for Disease Control and Prevention (CDC) show that, in 2017, one in every five children under the age of 15 killed in traffic crashes were pedestrians. While drivers should always keep a proper lookout for young children, especially in school zones, the sad reality is that some negligent drivers do not.
For children who will be walking to school, parents should remind their children of the following safety tips:
Don't walk across the street with headphones in.
Don't walk with your head down, for instance, while looking at a cell phone.
Use crosswalks properly; only walk when the signal indicates to do so.
Cross at the intersections that have a school crossing guard.
Make eye contact with drivers before crossing the street.
Only walk on the sidewalk, never in the road.
Walk on the left side of the road, opposite of road traffic.
RIDING A BICYCLE TO SCHOOL
If your child loves riding a bicycle and plans to get to school on two wheels this year, here are a few main rules that you should teach them:
Always check that the bicycle is in good condition before riding.
Wear bright-colored clothing to increase visibility on two wheels.
Always wear a durable, form-fitted helmet while riding a bike.
Watch for opening car doors and other road/sidewalk hazards.
Use hand signals when turning.
Pay attention to sounds that may indicate an approaching vehicle.
Go with the flow of traffic and obey all traffic laws.
With these tips in mind, we hope that you and your children can kick the start of the school year off right! Even with taking extra precautions, accidents are inevitable. Should you or a loved one be injured in an accident due to a negligent driver, know that our family is here to help yours. We have been protecting the rights of those injured across Virginia since 1973, and we will do everything we can to help you, too.
Injured in an accident? Contact our team at (757) 599-6050 to get started with a free, no-obligation consultation! While our main office is located in Newport News, we do have an office in Virginia Beach and serve clients in Hampton Roads and surrounding areas.
Categories
Relative Posts
RAISE YOUR AWARENESS ABOUT DISTRACTED DRIVING

Distracted driving is one of the fastest growing safety issues on the road today. Every day, thousands of people are injured in distracted driving accidents. It only takes a few seconds of taking your eyes off the road for an unfortunate accident to happen. According to the National Highway Traffic Safety Administration, over 3,142 people were...

View Article

Teen Driver Risk Factors

Becoming a licensed driver is a significant event in any teen's life. Unfortunately, it can be terrifying for parents and caregivers. Driving is an enormous responsibility, and it is a task that requires quick decision-making. The reality is that teens are more likely to be in car accidents because of their lack of driving experience....

View Article

Safety Tips for Drivers & Pedestrians

More than 125 pedestrians were fatally injured due to motor vehicle accidents in 2021 in the state of Virginia. The total figure of pedestrian fatalities and injuries continues to increase yearly, despite the strict laws and regulations we have in place. Pedestrians and motorists must engage in safe practices while sharing the road to decrease...

View Article