A personal injury is something none of us ever want to experience. These injuries are unpredictable, traumatic, and in most cases, expensive. Not only do you have to consider the costly medical bills resulting from your injuries, but you may also have lost wages due to time missed at work and other damages that affect your normal daily life.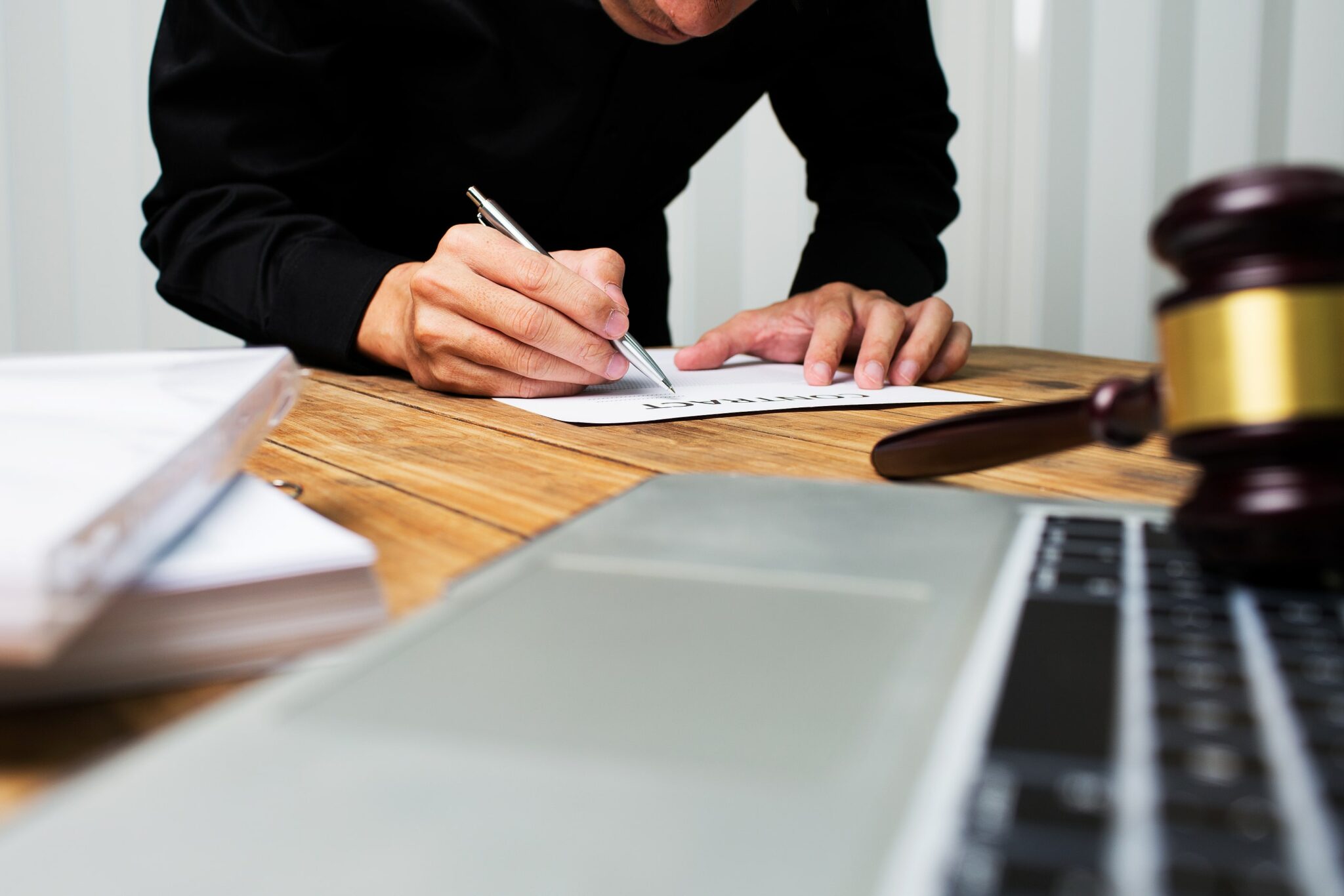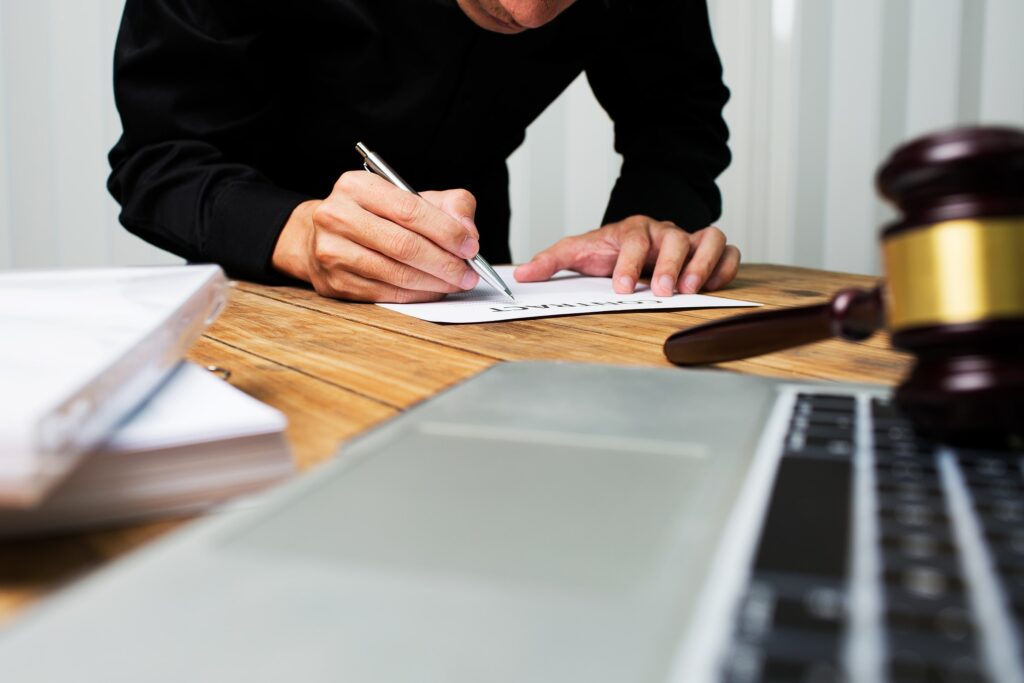 If you plan to file a personal injury claim, this is exactly when to hire a personal injury lawyer. Handling your own personal injury claim is not impossible but it is better to at least consult with an experienced personal injury attorney before making that decision. Personal injury cases are rarely straightforward. There are many mistakes that can be made along the way, potentially leaving thousands of dollars on the table and in the pockets of the insurance company. There is also the possibly of your claim being denied completely leaving you paying for your injuries, caused by no fault of your own, out of your own pocket. Plus, you already have enough on your plate and the most important thing you should focus on is your health and getting better.
If you are wondering if is it worth hiring a personal injury attorney, the answer is an emphatic yes. In this blog, we will give you five reasons why.
1. You won't have to deal with the insurance company.
They want to get away with spending as little as possible to increase their profits. If you make a claim against an insurance company alone, you are swimming in water that is too deep.
These insurance companies have teams of lawyers specifically in place for personal injury claims. Unless you have expertise in this field, the chances that you can go toe to toe with the legal representation of an insurance company are slim.
One of the biggest mistakes that we see people make trying to handle their own claim is giving a recorded statement. Providing a recorded statement to the insurance company before you get advice and guidance of a personal injury attorney could be very damaging to your case. You have the right to remain silent and when you hire a law firm, they are your voice, and you don't have to provide a recorded statement.
2. Your attorney will ensure the proper steps are taken at the right time.
One of the reasons having a personal injury lawyer in your corner is so important is that they know the timing of how everything works. You won't have to worry about what to file and when or if you have the proper documentation of your injuries. All you have to do is focus on recovering from your injuries and let your legal team do the rest.
Personal injury cases can take some time to settle. They can take even longer if you decide to handle your own claim, as some insurance companies might try to push a case past the statute of limitations, which is two years in Virginia. When you have an experienced attorney on your side, they won't let that happen.
3. A personal injury attorney can properly calculate the value of your damages.
A severe injury is a traumatic experience. It might be hard to remain objective if you are the person handling your case. On the other hand, your attorney will be able to look at all the details surrounding your incident and help you choose the right action plan.
It isn't uncommon for victims to settle for less than they could have gotten, either because they thought the compensation offered was fair or because they are just ready to be done with the claim. Personal injury attorneys are experts concerning the intricacies of the claims process and ensure you get every penny you deserve.
Many times, we see injured people take the first offer provided by the insurance company even before they know the full extent of their injuries. Once you take that offer and deposit the check, the insurance company is released from providing any additional compensation and a personal injury attorney is no longer able to help. It is important to finish treating for your injuries before any financial demands are made and your attorney can walk you through that process.
4. You'll have experienced representation.
Most personal injury claims don't see the courtroom but many times there is a need to file a lawsuit. When the insurance company isn't willing to make a reasonable offer, filing a lawsuit is the best way to ensure you get properly compensated for your damages. While you can file your own lawsuit, it is a lot of work and mistakes can be made. Hiring an attorney can take this work off your shoulders and ensure that the proper steps are taken.
While many personal injury cases that go to litigation will be settled out of court, there are times where the case must go to court, and you will want a personal injury attorney by your side. The defendant will have representation and you would be at a great disadvantage should you not have an attorney.
5. A personal injury attorney can identify all possible insurance coverage.
Being able to ensure that all possible insurance coverage is explored to properly cover your losses is imperative. There are many times the person that caused the accident is either uninsured or underinsured, leaving you without proper compensation. To ensure the fullest amount of compensation possible, an attorney may need to utilize your underinsured/uninsured motorist coverage and even other policies that may be available to you.
So, when should a personal injury lawyer be used? The answer is simple; right away. When you've been injured by the carelessness of another person and your life is impacted through no fault of your own, you need trusted legal advice. You want someone on your side from the very beginning to ensure you get full and fair compensation. If you try to start a claim on your own, it is also possible that you could say something damaging to your claim, leaving the possibility that you are barred from any compensation at all.
How much does it cost?
Most personal injury firms work on a contingency basis meaning you pay nothing until your claim is settled. A contingency fee also means that if you don't win your case, you don't have to pay the firm a dime, so you have nothing to lose!
Those who hire a personal injury attorney receive, on average, far more money than those that choose to file their own claim. Even after the attorney fees, which are typically a percentage of the settlement amount, the clients portion tends to be larger.
You can also rest assured that your lawyer will do everything they can to ensure that you win your case. Because the attorney's fee is a percentage of the amount paid out from the insurance company, your attorney will work to get you as much money as possible.
Have you been injured in an accident?
If you have been involved in an accident, need an attorney, or have more questions about the personal injury claims process, please contact us at Huffman & Huffman Brothers-in-Law today. Our attorney team has over 160 years of combined experience and has been helping injured families in Virginia for 50 years. When you hire Huffman & Huffman, you will have an advocate that protects your rights, gets you the compensation you deserve, AND treats you like family. Our team puts communications as a top priority so that you know what is going on with your personal injury case every step of the way.
Relative Posts
What Should I Do If I'm Offered a Settlement by the Insurance Company?

Accidents can throw a person's life into chaos, especially severe ones. The aftermath of devastating injuries resulting from someone else's negligence will include hospital and medical treatment bills as well as possible financial strain from being out of work. When you are injured in an accident and require medical treatment, the at-fault party's insurance company may...

View Article

New Uninsured Motorist Insurance Law Change: What Virginia Drivers Need to Know

On July 1, 2023, a new law took effect that impacts new and renewed motor vehicle insurance policies in Virginia. Drivers should know how this law changes their uninsured motorist coverage and what to look out for when purchasing a new policy or renewing their current one to ensure they are protected.

View Article

Types of Damages in a Car Accident Claim

Lawyers often use the term "damages" when discussing car accident-related claims and cases. However, there isn't just one type of damage that can be pertinent to you if you've been in a car crash. Typically, three types of damage could apply economic damages, non-economic damages, and punitive damages. It's important to understand the makeup of...

View Article