When property owners do not maintain their premises properly, tenants and visitors may get injured by many different hazards. If this happens, the injured victim may be able to file a premises liability claim against the property owner and recover compensation from them to cover the cost of sudden medical expenses.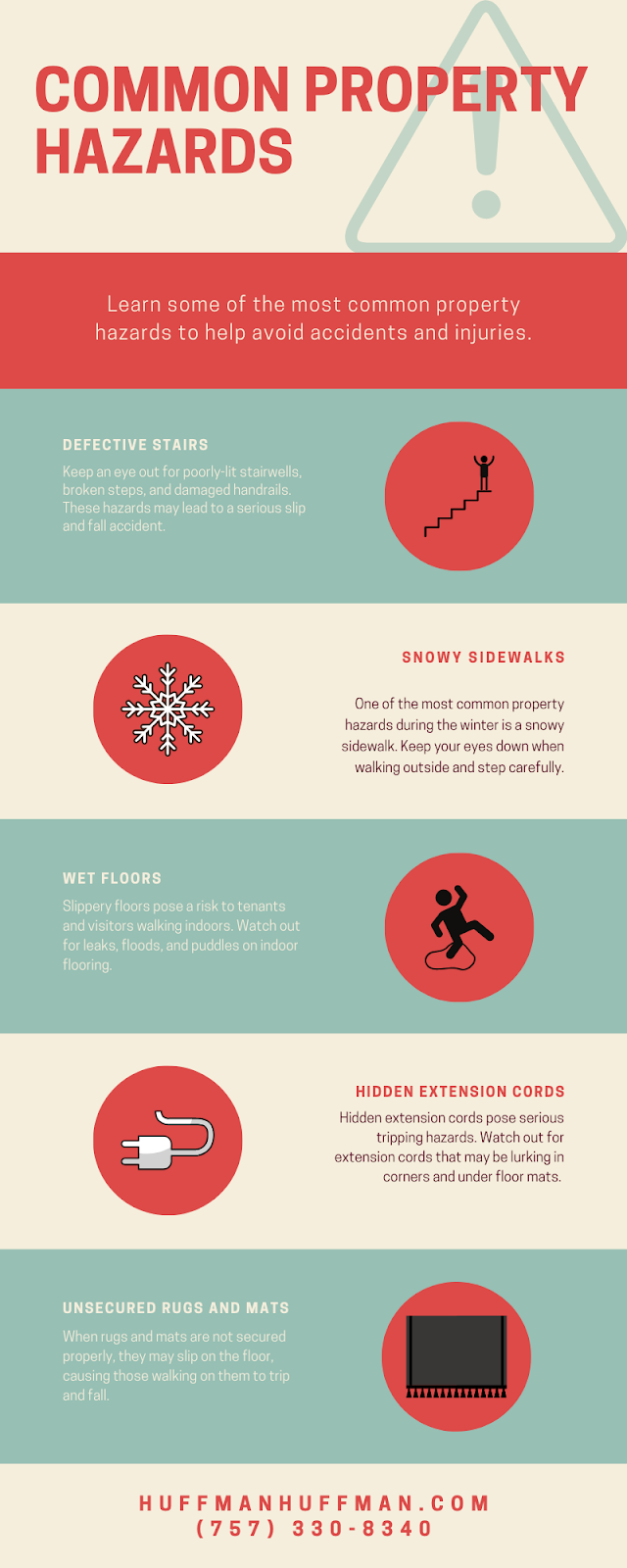 Even if you watch out for all the hazards in this infographic, accidents on a dangerous property may still happen. If you or someone you love has been injured due to a property owner's failure to maintain their premises properly, our Newport News personal injury attorneys are here to help. At Huffman & Huffman, PLLC, our team has helped countless individuals and families across the state recover compensation from the negligent parties that caused their injuries.
Contact us today at (757) 599-6050 to learn how we can assist you.
Categories
Relative Posts
Exploring Different Methods of Resolving Personal Injury Disputes

Litigation is a confusing process. A standard case involves several phases and can seemingly stop and start as parties argue about what seems like minor issues. It can confuse clients and outside observers more when a case enters alternative dispute resolution – extending an already long and challenging process. However, clients may be equally surprised...

View Article

Navigating the Legal Process: From Filing a Claim to Settlement

Serious injuries often represent a hectic and confusing time in the injured person's life. You may be in pain, have bills piling up, and want to move forward. Naturally, you may ask, "How long does an insurance claim take?" The answer can vary depending on the facts of your claim, your injuries and required treatment,...

View Article

Unveiling the Value: Exploring Settlement Amounts in Personal Injury Cases and Car Accidents

When a person suffers an accident or injury, it often leads to financial hardships. The cost of emergency room treatment can easily amount to tens of thousands of dollars. Serious injuries may also cause extended time off from work, resulting in lost wages and even more financial strain. Additionally, the injured victim may have long-lasting...

View Article