Truck accidents can be catastrophic events that lead to severe injuries and extensive property damage. If you've been involved in a truck accident in Chesapeake, you may wonder how to navigate the complex legal and insurance processes. That's where a dedicated and experienced Huffman & Huffman truck accident lawyer in Chesapeake can step in to help you. In this article, we'll explore the critical ways a Huffman & Huffman truck accident attorney can assist you in the aftermath of such a traumatic event.
THE LEGAL EXPERTISE YOU NEED
Truck accidents often involve various legal complexities best handled by a professional. A Huffman & Huffman truck accident lawyer is well-versed in the specific laws and regulations governing the trucking industry. They understand the intricacies of federal and state regulations that may apply to truck drivers and trucking companies and the insurance policies and liability issues that can arise in these cases. When you hire a Huffman & Huffman truck accident attorney, you gain access to their legal expertise and insights into building a solid case on your behalf.
INVESTIGATIVE SUPPORT
Truck accidents may require extensive investigations to determine the cause and liability. Huffman & Huffman truck accident lawyers have the resources and experience to investigate the accident thoroughly, collect critical evidence, and interview witnesses. This can be invaluable in proving negligence or liability by the truck driver or the trucking company. They can also identify any violations of industry regulations or safety standards that may have played a role in the accident.
Fatal Crashes In Virginia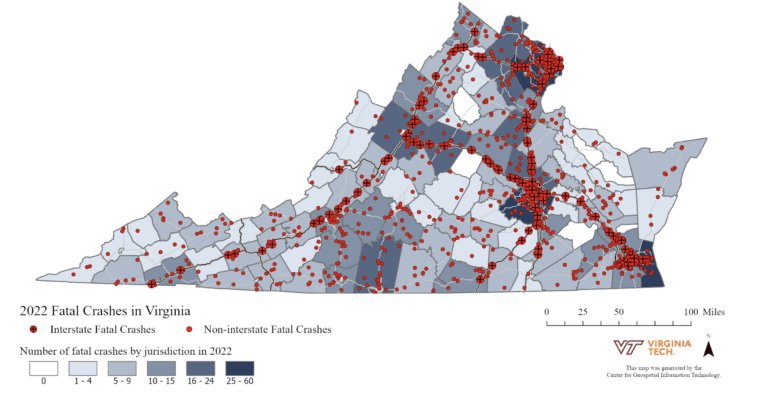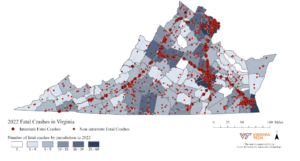 NEGOTIATING WITH INSURANCE COMPANIES
Dealing with insurance companies can be daunting, especially regarding truck accidents. Trucking companies typically have robust insurance policies, and their insurers may be well-prepared to minimize liability. A Huffman & Huffman truck accident attorney knows how to negotiate with these insurance companies and advocate for your best interests. They can help ensure that you receive fair compensation for your injuries, medical expenses, property damage,
REPRESENTING YOUR INTERESTS IN COURT
While many truck accident cases are resolved through negotiations, some may proceed to court. In such cases, having a skilled litigator on your side is crucial. A Huffman & Huffman truck accident lawyer in Chesapeake can represent your interests in court, presenting a solid case demonstrating the responsible party's negligence or liability. Their courtroom experience and legal knowledge can significantly impact the outcome of your case.
EMOTIONAL SUPPORT AND GUIDANCE
Dealing with the aftermath of a truck accident can be emotionally overwhelming. A Huffman & Huffman truck accident attorney provides legal assistance, emotional support and guidance throughout the process. They can help you understand your rights, manage the legal aspects of your case, and provide reassurance during a challenging time.
In conclusion, if you've been involved in a truck accident in Chesapeake, it's vital to seek the assistance of a qualified Huffman & Huffman truck accident lawyer. Their legal expertise, investigative skills, negotiation abilities, and courtroom experience can substantially affect your case's outcome. Whether you're pursuing compensation for your injuries or property damage, a Huffman & Huffman truck accident attorney is your ally in navigating the complex legal landscape and fighting for the justice and compensation you deserve.
WHAT SOULD I DO IMMEDIATELY AFTER TRUCK ACCIDENT?
After a truck accident, your safety and well-being should be your top priority. Here's what you should do:
Check yourself and others for injuries and call 911 if needed.
Move to a safe location if possible to avoid further harm.
Exchange information with the truck driver and any witnesses.
Document the accident scene by taking photos and noting details.
Report the accident to law enforcement.
Seek medical attention even if your injuries seem minor.
Contact a truck accident lawyer like Huffman & Huffman for legal guidance.
HOW LONG DO I HAVE TO FILE A TRUCK ACCIDENT CLAIM
Virginia's statute of limitations for personal injury claims, including truck accident claims, is generally two years from the accident date. However, the specific time limit can vary based on the circumstances of your case. It's essential to consult with a qualified truck accident attorney as soon as possible to determine the exact deadline for your claim and initiate the legal process promptly.                                                                            
WILL I HAVE TO GO TO COURT FOR MY TRUCK ACCIDENT CASE?
While many truck accident cases are settled through negotiations with the insurance companies, some may ultimately go to court. Whether your case goes to court depends on factors such as liability disputes, the extent of your damages, and the willingness of the involved parties to reach a fair settlement. A skilled truck accident attorney like Huffman & Huffman will be prepared to represent your interests in court if necessary, ensuring that you receive the compensation you deserve. Your attorney will keep you informed and guide you through the legal process.
PROVEN TRACK RECORD OF SUCCESS
Huffman & Huffman boasts a history of successful outcomes in truck accident cases, underscoring their commitment to delivering results for their clients. Their tireless efforts have earned them the trust and respect of the local community. When you choose Huffman & Huffman as your truck accident lawyers in Chesapeake, you select a team that will tenaciously advocate, meticulously investigate your case, and relentlessly pursue justice. With Huffman & Huffman by your side, you can confidently navigate the legal complexities, knowing that your interests are in capable hands.