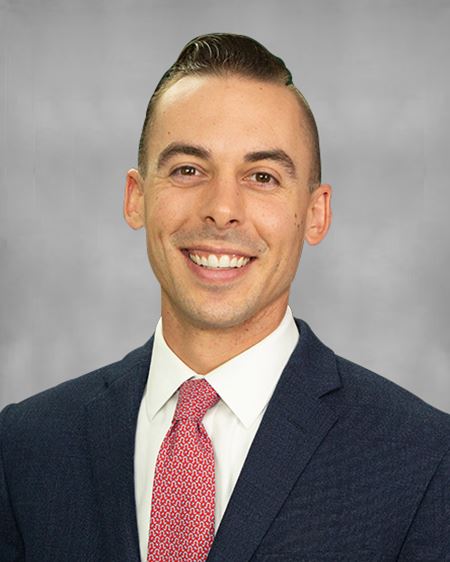 Nothing says "summertime" like the Fourth of July holiday. Normally, you can find me spending time with
friends and family at a cookout or the beach, enjoying fireworks at Mount Trashmore in Virginia Beach, or taking in a baseball game. Most important of all, the Fourth of July is a time I enjoy celebrating the freedoms we all enjoy as Americans. However you plan to spend your Fourth of July holiday, please remember to do so safely! Here are some preventative measures you can take to stay safe from holiday hazards.
BE CAREFUL WITH FIREWORKS
Fireworks may be a Fourth of July staple, but they are also a common cause of injury during celebrations. A recent report from the U.S. Consumer Product and Safety Commission (CPSC) found that about 10,000 firework-related injuries were treated in emergency room departments in 2019. The most common injuries occurred to the hands, fingers, legs, eyes, face, and arms.
Moreover, most localities in Hampton Roads prohibit private citizens from possessing fireworks, and often a permit or license is required to shoot fireworks. We recommend leaving the fireworks displays to the professionals. Many cities and counties conduct firework displays, which gives you a chance to kick back, relax, and enjoy the show with your friends and family without risking your safety (or the safety of your loved ones).
KEEP AN EYE ON CHILDREN
Children love playing around and enjoying the Independence Day festivities. But, it's important to remember that they are most susceptible to being injured. According to the same CPSC report listed above, children 0 to 4 years of age had the highest estimated rate of emergency department-treated injuries caused by fireworks.
Never let young children handle or light fireworks, and only let older children do so if they are being supervised by an adult. Ensure that children remain a good distance away from all lit fireworks. Instead of giving children sparklers to hold, which can cause burns, give them a safer alternative, such as confetti poppers, silly string, or glow sticks.
DO NOT DRINK AND DRIVE
On any given day, 28 people are killed in drunk driving accidents in the U.S. During Fourth of July celebrations, however, these numbers spike. In fact, the National Highway Traffic Safety Administration (NHTSA) says that the holiday is one of the deadliest days of the year due to the increase in drunk driving-related accidents.
Please remember that drinking and driving is never worth it. Plan ahead of time how you will get home safely so that you are not stuck. Additionally, you can read one of our previous blogs to learn more about the telltale signs of impaired driving and what to do if you are ever on the road with a drunk driver.
From all of us at Huffman & Huffman, we hope you enjoy your holiday safely and have a happy Fourth of July!
If you have any questions or for more information about the legal services we offer, contact our Newport News personal injury attorneys at (757) 599-6050 to schedule a free consultation. While our main office is located in Newport News, we do have an office in Virginia Beach and serve all Hampton Roads clients.
Relative Posts
USING HEALTH INSURANCE FOR CAR ACCIDENT INJURIES

After suffering injuries in a car accident, many people find themselves puzzled concerning who will pay their medical bills and whether they should use their health insurance. This confusion is understandable. The last thing you want to worry about after an auto accident, especially one caused by someone else's negligence, is whether your health insurance covers your injuries. In...

View Article

SAFETY PRECAUTIONS THAT HELP PREVENT TRAUMATIC BRAIN INJURIES

According to the Centers for Disease Control and Prevention (CDC), about 2.5 million people suffer a traumatic brain injury (TBI) every year. The brain is the most vital of our organs and is responsible for controlling our thought, vision, breathing, motor skills, memory, and every process that regulates our bodies. Causes of TBI include falls, being...

View Article

HOW TO HELP YOUR LOVED ONE RECOVER FROM A BRAIN INJURY

Suffering a traumatic brain injury (TBI) can be absolutely devastating. Oftentimes, the road to recovery is not a swift or easy one. In many instances, brain injury survivors will rely on family caregivers to help them through this process, which may include relearning certain skills and talking about their feelings in a safe space. If...

View Article